Welcome to
iTvis
Derived from the Sanskrit word "tvisha" meaning light, iTvis signifies the growing importance of intelligent lighting in our lives. The ability of lighting systems to detect occupancy and daylight and respond to these changes dynamically whilst ensuring improved wellness of occupants is leading to a paradigm shift making "Lighting First" a priority for homes, offices, industry, healthcare and retail chains.
iTvis is leading the way in providing cutting edge Human Centric Lighting solutions to customers through its strategic solution partner Esylux, Germany. Fire Escape Lighting Solutions and Speciality Lighting solutions are provided by iTvis through its strategic partnerships with Fulham, USA who are world leaders in this field.
SOLUTION PARTNERS :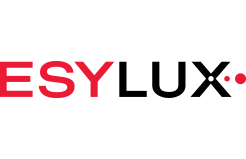 ESYLUX – PERFORMANCE FOR SIMPLICITY
ESYLUX develops, manufactures and distributes intelligent automation and lighting solutions that ensure better quality of life and energy efficiency in office buildings, educational institutions and health facilities. People's requirements and needs are central to what we do. To meet this standard, we use our experience in electronics and automation for development in areas such as LED-based systems for energy-efficient, biologically effective light. 
Read More
FULHAM - ALWAYS NEW EVER GROWING
Long known for its fine electronic ballasts, Fulham has emerged as a global supplier of new technologies including LED drivers, modules & retrofit kits, LED and fluorescent emergency lighting solutions, exit and emergency lighting, and control systems.
The future holds the promise of "connected and intelligent" lighting products, and Fulham is leading that charge with new products featuring data and communication capabilities, digital addressing, programmable outputs, self-diagnostics, settable dimming curves, thermal protection and operating data.
Read More